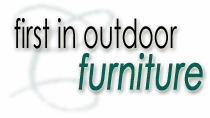 Aluminium Gives Benefits
Welds
Finishes
Vinyl Straps
Glides
Tabletops
Slings
Cushions
Quick Drying Cushion Fillings
Aluminium Extrusions
Ergonomics
Strapped Outdoor Furniture
Sling Based Outdoor Furniture
All Aluminium Outdoor Furniture
Iron Outdoor Furniture
Outdoor Furniture Tables
Cushioned Outdoor Furniture
Outdoor Furniture Umbrellas
Teak Outdoor Furniture
All Weather Wicker Outdoor Furniture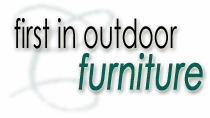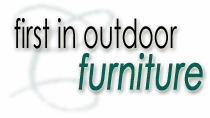 Outdoor Furniture Collection – Casualife the Outdoor Furniture Specialist


Casualife, offers a wide range of outdoor furniture to suit all your needs. With a selection of colours, construction methods and materials, and a world wide client base, outdoor furniture has never looked so good or felt so comfortable.

Aluminium Gives Benefits

Aluminium is the perfect product for outdoor furniture because it simply can't rust. Not content with this however, Casualife take one large step further, to a special alloy that is 'marine grade', the same as that used on boats, so it is also corrosion resistant and perfect for use even if you live right on the beachfront. Many of our resort customers leave outdoor furniture permanently on the beach and some guests even drag sunlounges right into the seawater itself. This must be the ultimate test of durability for Casualife outdoor furniture.

Aluminium is also light so chairs are easy to stack or move around, but its weight belies it's substantial strength. Our extrusions, which have a wall thickness greater than most manufacturers, run through our custom built dies, which are carefully designed for both strength and visual appeal. Whilst we use some solid extrusions, even many of our hollow ones have ribs of internal tube reinforcement. And at stress points where its required, we add a second tube inserted inside the outer tube to give added strength - these extras cost more and you can't see these features from the outside but that's all part of the security you can feel when buying a outdoor furniture.

Welds

And then, to further ensure our outdoor furniture is built to last against the extremes of climate and the rigours of daily use, each weld is full circumference, not just part welded which takes less time but is not only less attractive but inferior in durability. Where possible we also grind and polish the typical 'welding waves' of aluminium welding to give sharp clean corners and lines - which all takes longer but is what you've come to expect of our manufacturing standards.

Finishes

Casualife is a specialist at powdercoating rugged aluminium outdoor furniture frames. Again Casuallife are leaders with the use of this process many years ago. The electrostatically applied polyester powder is baked with exacting specifications to actually bond with the metal frame to provide a durable, chip resistant, smooth and easily cleanable finish that is three times thicker than paint and many times more durable. More recently we've developed tactile, textured finishes using the latest international technologies to lead with the latest fashion trends in home furnishings blurring the lines, at least visually, between contemporary smooth gloss finishes that are associated with 'modern' aluminium and the more rustic duotone finishes normally associated with iron outdoor furniture. So now you can have the iron look, with the practicality of aluminium.

Vinyl Straps

There are straps and straps! We've all seen poor quality straps that sag, perish, crack and discolour easily. Not only is our vinyl almost 20% thicker than most (but up to 50% thicker than many) it is also made from a virgin vinyl extrusion not reconstituted vinyls or plastics that simply don't do the job when pitted against the elements.

With a more robust stretch, our strapping supports you in the right places and gives you comfort whatever position you're in, and whatever your size and shape. The inbuilt elastic monomers ensure the strapping has a 'memory' ie. it will always return to the original position. Furthermore, our pioneering self-securing method of strap attachment means there are no ugly pins or screws showing or weathering, straps won't come loose or pop off, yet no special tools are required if you want to replace them in years to come.

Casualife strapping has a dense smooth finish making it supremely easy to clean. You simply won't get a grimy build up that's almost impossible to remove like a plastic outdoor furniture surface. Always keeping ahead of the pack we now have specially textured straps to complement the new iron-look frame finishes.


Glides

Angled legs need angled glides for both comfort, low stress on the frame and welds, and user safety. That's why we have so many different glides whereas many manufacturers try to 'economise' with just a few. What a false economy if the glides wear through, and the frame and paintwork get damaged! That's also why we use tough-wearing nylon, instead of plastic, because they'll outlast plastic ones by three times.

Tabletops

Like our glides our patterned acrylic look tabletops have been specially developed to be tougher than all others. They look and feel like glass, but of course they are highly scratch resistant, won't yellow or craze, are even easier to clean than glass, but most important of all, are 17 times tougher than normal glass. Only our acrylic tabletops have an exclusive two-sided pattern so in the unlikely event a tabletop was damaged on one side, it can be flipped over with our snap-on, snap-off rim system for years more use. The ease with which most of our rims can be removed and replaced has another advantage - cleaning all those crumbs, leaves and spillages up. It is so easy to ease up a section with one hand that the other can be free to use a sponge or hose to get under the rim and wash the dirt away. Yet the specially designed clip on system is strong enough to fix the tabletop in place in all conditions.

For areas away from the pool and the children, you may prefer the pure crystal look of glass, tempered for your safety. And for an alternative look ideal for streetside or commercial use, some of our tables also come with computer perforated tabletops in aluminium sheeting, not steel sheeting that may rust. Yet another new innovation in a tabletop option is "Faux stone". Fabulous looking tops, these give the look of stone without the weight, in a variety of duotone antiqued finishes.

Slings

Where a cushion is too much, yet straps are too informal, slings are the winners in both the practicality and aesthetics stakes. Sleek, smooth and simple in form, sling seating is not only comfortable, it allows water and heat to pass through it so is ready to use even a short time after a downpour. Ideal for changeable climates, this style is perfect too, where you don't want your outdoor furniture to block your view. Many of the strong, tension-rated fabrics are 'see-through' so do not bock out the beautiful aspect beyond the terrace. Sewn with rot-resistant polyester thread, slings are made from vinyl-encapsulated woven fabrics with exacting specifications including strength ratings, give, UV light stabilisation, and mildew inhibitors. Cleverly slotted into the furniture frame they are durable yet replaceable for peace of mind in years to come.

Cushions

In addition to the vinyl-encapsulated polyester woven fabrics used for both slings and cushions, we also offer the technologically advanced canvas substitutes soft acrylics. It is hard to believe that such luxurious fabrics can be used outdoors and still maintain such a level of wearability and washability, but because they are woven from superior quality synthetic yarns, our fabrics are rot and mildew resistant and fully UV stabilised.

We then sew them with a synthetic yarn and add slip-over pockets or Velcro fastenings to a self-fabric tab so cushions can be quickly and securely attached. Patterns are carefully matched, corners carefully folded and pleated. Some models offer a variety of decorative stitching options, and those with removable covers use only nylon and aluminium zip fittings to avoid rusting or seizing.

Quick Drying Cushion Fillings

Not only an advantage in drying time for use but also to give the fabric half a chance to resist mould and mildew, we use a very special foam core in our cushions that actually repells water. This Eva-Dri foam has an 'exploded' open cell construction which allows liquids to flow right through, and humidity to rapidly evaporate, instead of acting like a moisture trapping sponge. Cushions will dry around twice as fast. Many manufacturers use only polyester dacron without the foam core. We wrap our Eva-Dri foam in dacron to give it a plush appearance, yet the foam maintains the loft over time so even after much use cushions won't look 'deflated'. More details you can't see on the inside, but Casualife's international reputation for quality has been long built on the attention to detail that has set us apart from the pack.

Aluminium Extrusions

Our extrusions are rarely off the shelf. We design our own profiles for strength and aesthetics, specifying marine-grade alloys that can withstand the harshest conditions and special tempers that will bend gracefully (without crimping) into the most complex of designs. Hollow extrusions often have internal strength ribbing, open tubes use a second insert strength tube at stress points and some models use solid extrusions. Yet another uses a specially tempered sprung solid extrusion, that bounces back to it's original position.

Ergonomics

Good design that doesn't compromise on correct seating position is difficult to find on indoor furniture, but much rarer with outdoor furniture. Outdoor entertaining is not supposed to be rushed so we design for greater looks as well as superlative support and comfort. Sling chairs display what to back sufferers could only be a beautifully gentle curve to hug and support the lower back. It's easier to use a straight piece of tubing but we bend and sculpt ours to support you. Cushion ranges provide head and shoulder support whilst strapped ranges have straps critically positioned, so that even if you're not sitting with perfect posture you'll be supported. Casualife offer both dining chairs and lounging chairs (with matching ottomans for when you really want to put your feet up) for more casual use, so you have the right back angle for the occasion. Comfort is a byword with all Casualife outdoor furniture, so you need only concentrate on the design and colour when selecting the right model for you.
We are the Outdoor Furniture specialists.